Fence Etiquette- good fences make good neighbors
Today we want to discuss fence etiquette. What are the proper fence rules? Do you have a fence that divides you and your neighbor's property? Is it in need of replacing or repair? Who should pay for the repair or replacement? Does your neighbor see the need and want to combine the efforts to get the job done or are they unconcerned? There are a few rules to keep the peace with the neighbors.
Discuss your desires and plans with the neighbor. If the boundary line of property is unclear it is best to study the plat (a drawing that represents a survey) with your neighbor to ensure the correct boundary lines are followed. If there is not a plat that you can view it may be best to hire a surveyor to mark the boundary lines.  Fence etiquette does not require that you discuss the fence plans with your neighbor but it is recommended. Always check with your homeowner's association to make sure you follow the guidelines of the HOA.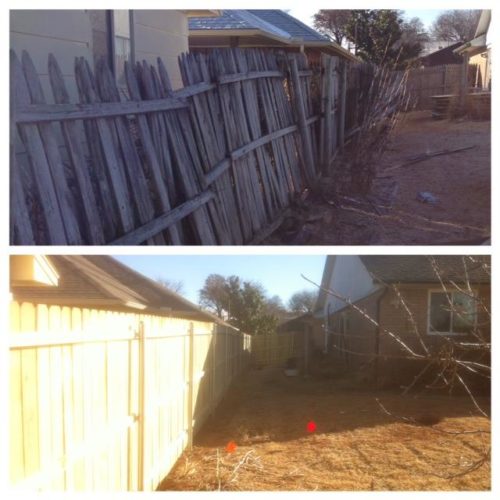 Who should pay for the fence that benefits both properties? If you and your neighbor are on good terms than they may want to split the cost of the fence since it will benefit them also. Of course, if that is the case they will have a say in the design and the contractor you hire. Perhaps your neighbor doesn't want to help foot the bill, they are under no obligation to do so.
But you want to be kind and considerate of your neighbor so there are some guidelines to follow. Choose a classic design that will both match your home and neighborhood. Choose a reputable, licensed, and insured contractor such as FenceOKC.      Take care of both sides of the fence. Consult with FenceOKC about the kind of fence that takes the least amount of maintenance such as a vinyl or aluminum fence.
What if your neighbor's fence is just ugly and in bad repair and they don't want to replace it? Then you can either build a fence on your own side or plant hedges and flowers to hide their fence.