When considering putting a fence around your property one important decision is, "do I build it myself or hire a fence contractor to build it for me"? Fence building kits are available from home improvement stores, however there are several things to think about. Do I have the time, do I have the right tools, do I know what I am doing, will my dollar savings be worth my time and efforts? Building a fence is a lengthy process and if it is done right will last for many years. Three things to investigate are, post holes, layout and laws and regulations. FenceOKC can help you with all three of these decisions.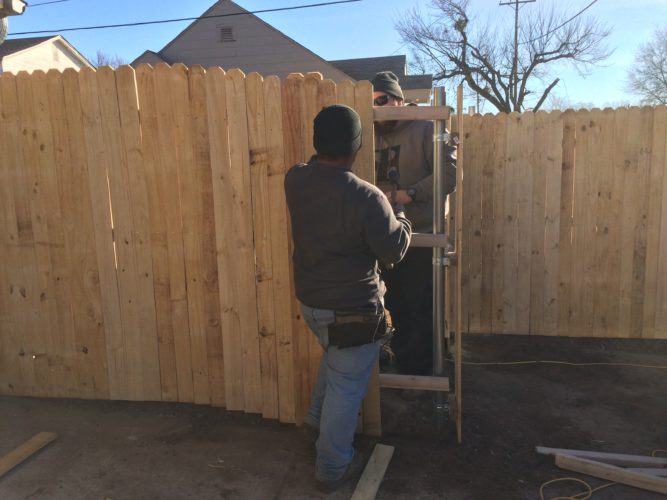 The most difficult part of building a fence is digging the post holes. Special equipment is necessary to get the job done right and in a timely fashion. It is critical that the holes are evenly spaced and leveled before the posts are installed. If this is done incorrectly your fence will be unsteady and crooked. A contractor like FenceOKC knows how to avoid tree roots, pipelines and property lines.
The layout of your property has a significant effect on your fence, says builderscrack.co.nz. If there are areas that rise and fall you will need to adjust the length of the fence posts or the height of the fence. The fence kits from a home improvement store do not come for your specific fence needs. You would be best to hire a reputable contractor.
The laws and regulations of your own neighborhood are an important fact to find out. Many cities and towns have regulations on the type, height and materials for a fence.
Hiring a professional fencing contractor, such as FenceOKC can save you time and money and guarantee a job well done. You will be able to enjoy a new fence without all the headaches and sweat equity you would likely put into it yourself.