OKC FENCE SALES OCTOBER 2019
405-778-1545
Fencing Oklahoma One Picket at a Time
Current OKC Cedar Fence Sales and Installation Specials
We are currently working on some great fence specials for October 2019.
Please Check Back Soon…
WE WANT TO BUILD YOUR NEW FENCE
At Fence OKC, our goal is to provide the absolute best service to each and every customer, every time.  Your fence project is just as important to us as it is to you.
We are your Oklahoma cedar fence installation specialist. Our Western Red and Superior cedar fences are beautiful and built to last. Our stick-built custom cedar fences are built on site, by the picket, and attached to metal posts buried deep within the ground.
For additional strength and beauty when installing our stick-built fences, we do not use nails when installing your new cedar fence. We use coated decking screws guaranteed not to rust or stain your fence withstanding central Oklahoma's unforgiving weather.
Reach out to us, we would love to talk with you about your fence project and provide you with a free fence estimate.
VETERAN OWNED & OPERATED
Fence OKC is a disabled veteran owned and operated small business located in Oklahoma City, Oklahoma. Read our story here.

We specialize in custom cedar fence installation, especially in wood privacy and picket fencing. Our hand-built cedar fences are built on site and by the "stick."

Fence OKC prides ourselves on professionalism and attention to detail. We can install any kind of fence from high security fence to heavy duty wrought iron.

Enhance your property with our strong and elegant ornamental/iron fencing. We install both traditional and intricate customized ornamental/iron fencing.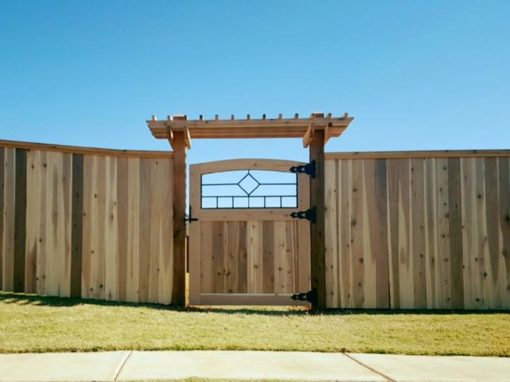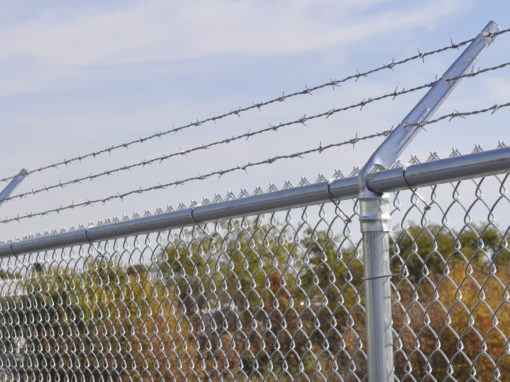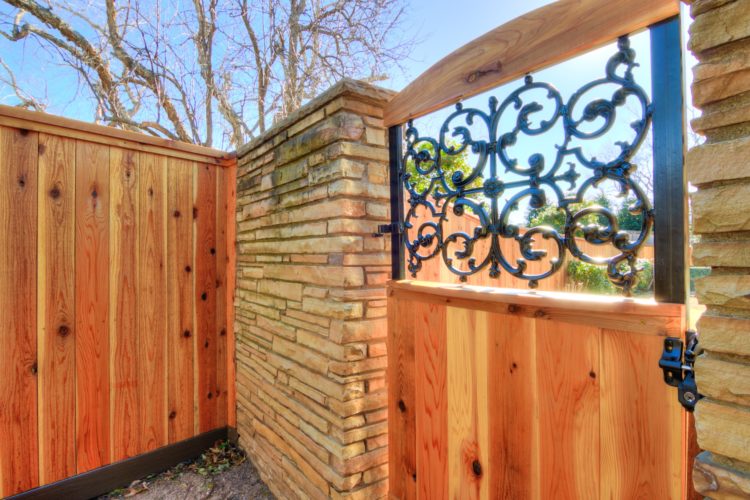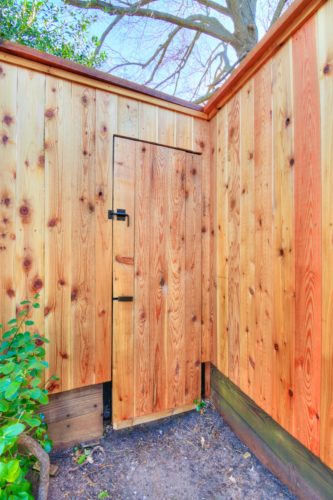 I highly recommend Fence OKC for any of your fencing or landscaping needs! They truly did an amazing job on our fence! They are extremely detail oriented and take pride in their workmanship. I am very impressed with Elijah and Joe, they're great guys and were so easy to work with.  This really is a top notch company. You can trust Fence OKC!  Thanks Guys, you did an outstanding job!
My husband and I realized we needed a new fence when our dog broke through our old one.  Elijah and Joe came out and gave a very fair and detailed estimate and once we agreed on a bid, they were out the next day getting to work.  They did an excellent job, working long hours and taking no short cuts. The quality of the work and time on the job was excellent and we could not be happier with the outcome.  We HIGHLY recommend Fence OKC to anyone.  Very trustworthy company. Thank you guys again for your hard work.
If you need a fence installed, I highly recommend Fence OKC. They are WONDERFUL. They were professional, fast, and built a beautiful fence. A quality fence, I might add…no sheets of fencing, nailed up to hardly set wooden posts. They used individual slates, that they screwed into place, that they even cut to fit the bricks in our yard! Another nice thing is they understand the needs of historic neighborhoods and the permits they go with them.
Fence OKC, built a sidewalk into the hill at my office.  We were very happy with their work so we recently hired them to replace the fence at our house.  Both jobs were done professionally and in a timely manner. Honest and reliable service – I would definitely recommend them!!
Want to be part of the Fence OKC team?