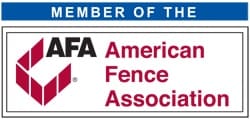 YOUR CENTRAL OKLAHOMA FENCE CONTRACTOR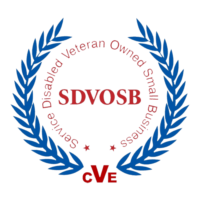 OKC Fencing solutions for your residential or commercial property.
Fence OKC is a service-disabled veteran-owned small business Oklahoma company.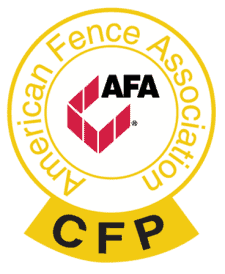 FENCE INSTALLATION IN OKC

We specialize in custom cedar fence installation, especially in wood privacy and cedar picket fencing.  We also offer hand-built cedar fences built on-site and by the "stick."

Temporary chain link fence panels are popular for construction sites, indoor and outdoor events, and sporting events when in-ground post installation is not a viable option.

Fence OKC prides ourselves on professionalism and attention to detail.  We can install any kind of commercial fence from high security fence to heavy duty wrought iron fencing.

Commercial and residential automated gate systems provide security and convenience to those who wish to control or restrict access to their property.
FENCE OKC SERVICE AREAS
Edmond • Oklahoma City • Norman • El Reno • Moore • Yukon • Mustang • Piedmont • Guthrie • New Castle • Blanchard • Tuttle • Choctaw • Harrah • Nichols Hills • Arcadia • Jones • Newalla • Gallardia • Del City • Tulsa • Noble • Midwest City • Kingfisher • Stillwater • McCloud • Bristow • Sapulpa • Broken Arrow • Sand Springs • Owasso • Enid • Weatherford • Hinton • Elk City • Clinton • Woodward
OKLAHOMA FENCE CONTRACTOR
At Fence OKC, our goal is to provide the absolute best service to each customer, every time.  Your residential fence project is just as important to us as it is to you.
We are your Oklahoma cedar fence installation specialist. We are a fully licensed and insured fence contractor registered in the state of Oklahoma.  Fence OKC offers a flexible, commonsense approach backed by hands-on construction experience.  We've installed over a hundred miles of residential fence in Oklahoma.  And Fence OKC has built secure quality fences for public and private schools, prisons, interstates, and other roads, and industrial warehouses.
Whether working with a homeowner, general contractor, government representative, property manager, or a homeowner's association, we understand the process, know the industry, and deliver with consistent efficiency.
Reach out to us, we would love to talk with you about your fence project and provide you with a free fence consultation.
VETERAN OWNED & OPERATED
Fence OKC is a certified service disabled veteran-owned small business located in Oklahoma City, Oklahoma.
Read our story here.
Great company! Michael and his crew takes pride in the work that they do. They are honest, trustworthy, and reliable! It was quality work and Michael was always available to answer any questions. I highly recommend them. Thank you for the amazing work Fence OKC.
Ranch entry gate was designed and installed in a timely, professional manner. We are very happy with the end result.
Fence OKC has worked on two jobs for me personally! They replaced a fence at my old home and also installed a fence at my new home. Very professional and high quality job! Michael did a great job estimating and finding the best fit for my family! Fence OKC has also installed several fences for customers purchasing a new home from our company! Thank you Fence OKC! I would highly recommend!!
As vice president of the Warwick Homeowners Association, I have heard nothing but high praise from other board members and residents in the Warwick neighborhood about the work Fence OKC did on the new fence they built in our neighborhood in west Norman. The workers who did the work were very friendly, professional and conscientious. They did a fantastic job. Very impressive!
Excellent work! They knocked out a very long fence in 2 days. They ran into a couple previously unknown underground obstacles but fixed it all perfectly. They were very clean and professional and at a great cost compared to the other quotes I got. I highly recommend Fence OKC!
Matthew and Michael did an excellent job installing our new privacy fence, working competently and quickly to remove the old fence and replace it with a well-built new one. After running into a snag (the post-digging device broke a pipe or our underground sprinkler system) at the end of the day, they used a pipe "splice" to mend it. Overnight, Michael welded a pole set-up to place underground for a stronger pole to anchor the gate closure, completing the job the next day. We are very pleased with our new fence and have had many comments on how good it looks.


Want to be part of the Fence OKC team?