Automated Gates & Grand Entrances OKC
There is something regal about a grand driveway entrance with a custom automated gate, calling to mind beautiful homes and fences that stand the test of time.
While sliding or swinging gates connected to beautiful concrete, brick or rock columns make for a wonderful aesthetic addition to your home. The increased value, privacy and security cannot be understated.
Fence OKC offers a wide range of sliding and swinging automated gate designs, from beautiful wrought-iron and wood gates to steel cantilever gates. We have custom built many driveway entrances that started from a drawing on a piece of paper.
We can install a custom driveway entrance to match your existing fence line. A swinging or sliding gate can create a grand entrance at the beginning of your driveway while adding value to your home, along with additional privacy and security.
Fence OKC
Large enough to take care of you…small enough to care.
Why Install an Automated Gate for Your Driveway?

There are three main benefits to having a grand entry with automated driveway gate.  Curb appeal, increased property value and the most important, security.
Curb Appeal:  The automated driveway gate packages installed by Fence OKC are elegantly manufactured and produced to be a work of art.  When properly constructed, a grand driveway entrance has a stately presence that improves the look and feel of any home or business.  If you currently have a manually operated gate, you can increase its convenience by having a professionally installed gate operator.
Security:  A custom driveway gate can prevent unauthorized vehicles and strangers from entering your property.  It will also protect pets and children, especially if the grand entrance borders a current perimeter fence.
Increased Property Value:  By enhancing the curb appeal and security of your property.  A grand entrance with an automated gate can potentially increase the property value and/or resale value of your home or business.
Automated Driveway Gates
Custom built residential and commercial automated gates.
How Automated Driveway Gates Work
Before discussing the finer details of driveway gates and automatic openers, let's take a quick look at the major components of a typical system and how it operates.
1) The gates are securely mounted to stout posts that are set in concrete and buried deep into the ground. Gates can also be mounted to brick pillars or stone columns.
2) The gate operator is bolted to the gate and post, and then connected to either a buried 120-volt electrical cable or photovoltaic solar panel.
3) Electricity flows from the cable or solar panel to a rechargeable battery. When you press the button on the gate opener remote, the battery powers the motor to open or close the gate. You can also install a digital keypad, which allows anyone to open the gate by entering a four-digit code. Some systems permit operation of the gate via an electronic swipe card, vehicle tag or mobile phone app.
Make a Grand Entrance with an Automated Gate by Fence OKC

Fence OKC has experience installing residential and commercial bi-parting swing gates, single-swing gates and sliding gates single-swing gates to meet the specifications of your project. During your free on-site consultation, you can discuss your design ideas and our specialists will suggest the best solution for your needs and budget.
Call us at 405-778-1545 or fill out our simple contact form to request your free estimate for gate installation today! We are your experts for residential fences, proudly serving Oklahoma City, Edmond,  Norman, El Reno, Moore, Yukon, Mustang, Piedmont, Guthrie, Newcastle, Blanchard, Tuttle, Choctaw, Harrah, Nichols Hills, Arcadia, Jones, Newalla, Del City, Tulsa and throughout the surrounding areas.
See some of our recent automated gate installations and other custom grand driveway entrance work in our fence gallery.
Need an Automated Gate?
Fence OKC provides 100% financing, warranties and free estimates.
*All access control systems are installed and maintained by Oklahoma State licensed technicians who are employed by State licensed companies.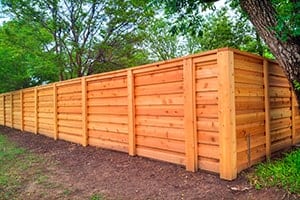 Cedar Privacy Fence
Cedar privacy fencing is our specialty and one of the most common OKC fence types.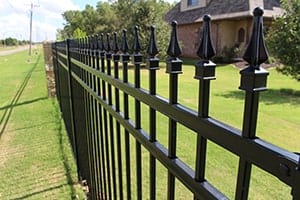 Aluminum, steel and iron fence comes in many different styles, colors and grades.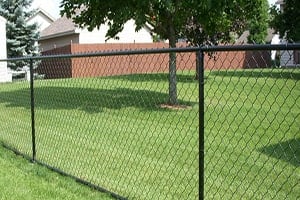 Chain Link Fence
Chain link fence has an economical advantage over many other fence types.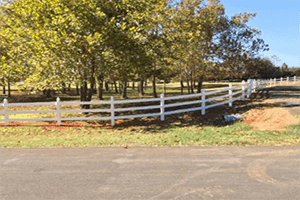 HORSE FENCE
Horse fencing has a variety of styles and types to fit any need or any property type.